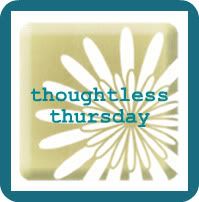 I figured I would do a post on Thoughtless Thursday, but really I'm not so sure its thoughtless as much as something I tend to think about all of the time.
This is a picture of my big sis, myself, and cousin on vacation..As you can tell I was not at all camera shy!
Thinking back to my childhood always makes me wonder...What will my baby girl be like?? Will she have my demeanor or my husband's? I am told when I was little I was not shy at all, always a comedian, and very self confident. As I get older I find myself losing my confidence..is this something we all go through or just my personality altering as I go through life?